Shadow Era 4.50 Is Coming October 17th, 2022!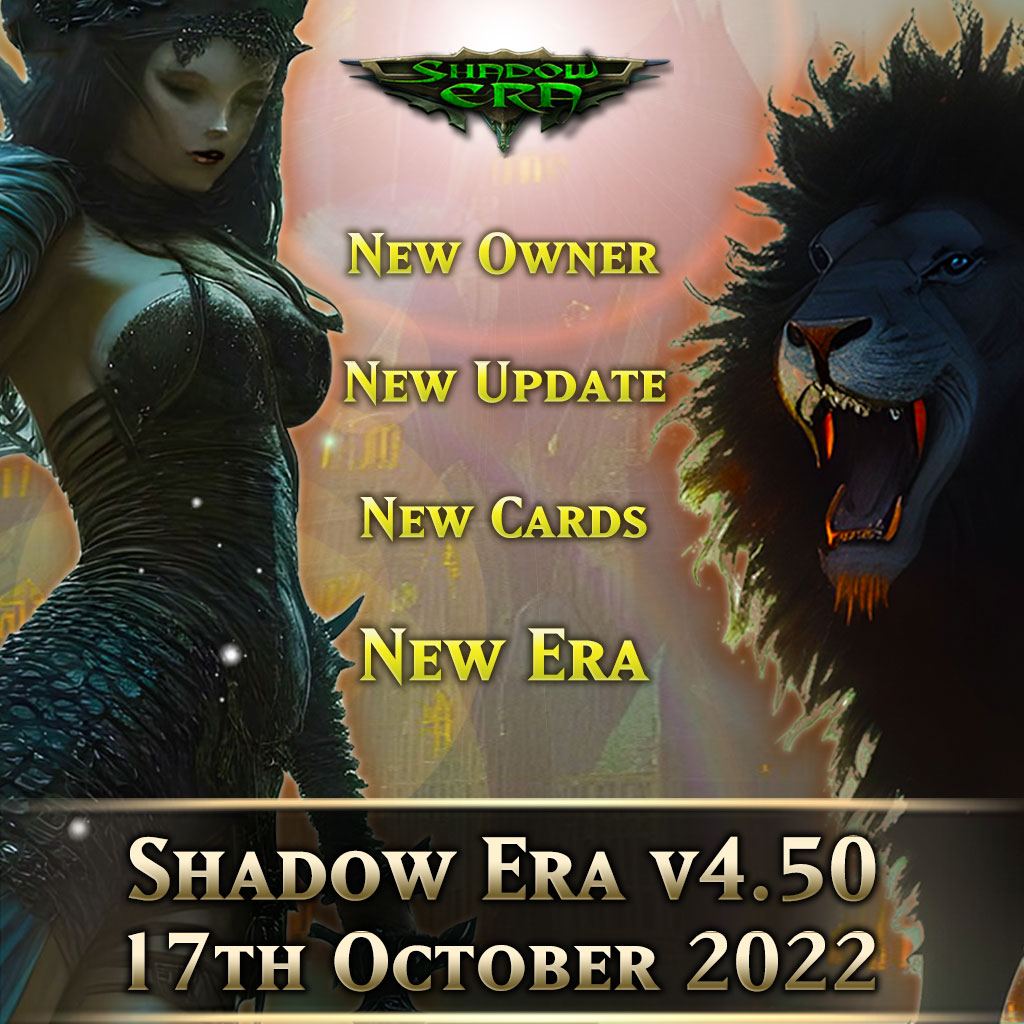 The Shadow Era Development Team is ready to put a bow on the finale of the Campaign Expansions with the final 26 cards of the set. The Wild and Outlaw tribes are getting a HUGE boost with this set, but that's not all. There is new item destruction cards, new draw options, and the first set of Dual Class allies ever in Shadow Era!
Without further ado, here are the new cards you will have access to.....Very
SOON!


7 Dual Class Allies!


4 New Pivotal Wild Allies Including King Uru Himself!


6 New Outlaw Allies, a New Outlaw Ability, and a New Outlaw Artifact


4 New Neutral Items or Abilities



Neutral Armor and Weapons You Will See A Lot Of


A New Amazing Location


The playtesters are ripping up the test server as we speak, so there could still be some minor changes, but that's what you have to look forward to in 1 week's time!