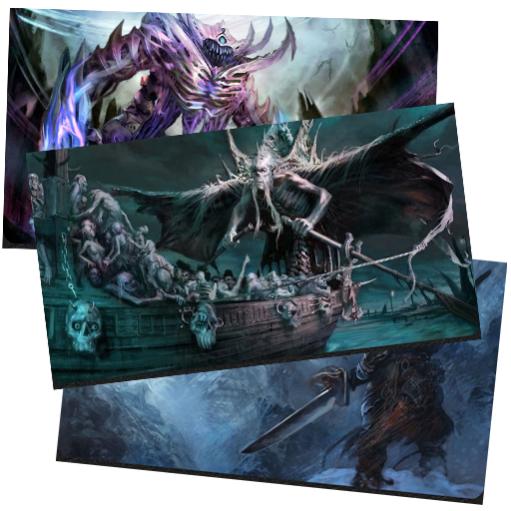 World Championship specials!
For a limited time get great deals on
Shadow Crystals
,
booster boxes
, and
pick a card
! To help our players get their decks Championship ready, we're also unveiling new limited time digital items. We're now offering a
digital Shattered Fates booster box
. This contains 24 digital booster packs, so get ready to pull some foils! 1 in 5 booster packs have a premium foil card that replaces a common! For a limited time we're also offering some special bundles. Get
all 49 digital card sleeves
for 50% off. Card sleeves can be saved with your deck to change the back of all your cards. Even if you have one or two already, at this price, it's a great deal! We're also offering for a limited time
all 23 digital playmats
for 50% off. Save the playmat to your deck and change the background image that your cards are placed on. With so many different designs to choose from, you're sure to find something to match your deck!


An exciting first round of Shadow Era Regionals!
The first round of
Shadow Era Regional Championships
happened this weekend. We had a Swiss format that determined the top 8 players in Asia/Australasia, Americas, and Europe/Africa. What a battle it was! There were several streamers broadcasting games live and
Fou DeLile
has put some of the
Regional coverage
up on his YouTube channel. Bob Ross has also shared his
Common Meta Net-Deck
on fan site
ShadowEra.Net
. This deck won him a top place standing in the Europe/Africa division, so it's definitely something to check out. Next up on November 22
nd
and 23
rd
is the Grand Finals of the Regionals. With this final regional round, we will determine the Regional Champions and give out invites to the Grand Finals.
Championship decklists!
After round one of the regionals, the
deck lists
of those that have made it into the next round are shared. This is a great opportunity for players to scope out what they may face on the road to being World Champion... but what an amazing opportunity for our casual players! Take a look at the decks and you'll notice the diversity. Thomas on Facebook said that this "really speaks volumes toward how balanced this game really is". We agree; we're constantly looking at win rates and other game statistics, but our design team especially monitors the annual Championships. 24 deck lists are given and there are 13 different heroes represented. Every class but Priests are represented, most likely given that their gameplay is on the slower side. Which player and which Hero will make it to the end? It's going to be an exciting show to find out!
Crystal
Meet
Crystal
! She's a new Shadow Era card browser and deck builder and lots of our players
in love
with it! Once you have a Crystal account, your decks are stored in the website database. The userface is clean, simple, and is even touchscreen friendly which makes it great for our mobile users. It will also show you some stats about your deck, like how many Twilight allies and weapons you have and provides a casting cost graph. The only downside is that you can't currently share your deck with other people but it's something
Brador
, the creator, is looking to add. Take a look and
try it out
!
Shadow Era Screenshots
We're loving seeing all the Shadow Era screenshots you are sending us. Beefed up allies, how you've matched your deck to your sleeves and play mat, and insane number of resources acquired. We share these on our social media accounts and give credit to you. So share your screenshots with us; tag us on
Instagram
or T
witter
, post it to our
Facebook
wall, or use the hashtag #ShadowEra.