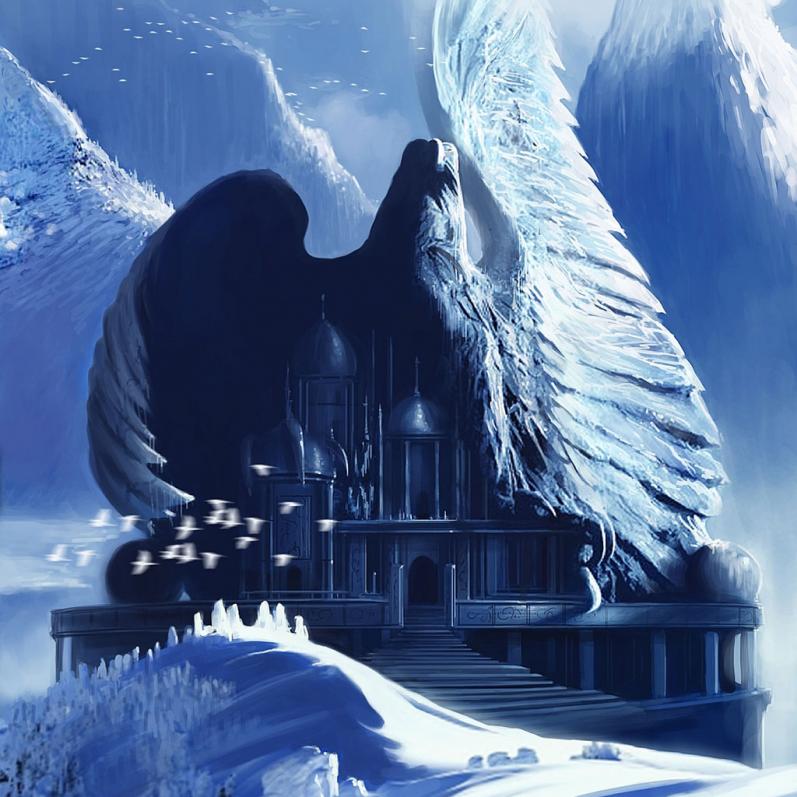 Strong. Fierce. Determined.
But also competitive without being cutthroat. Students of the game. Helpful to the larger community. Respectful of their history and elders.
The many elements that come together to make the guild
Warriors of the Blue Phoenix
(BP) are reflective of the guild's history and past leadership. From the ashes of an older guild, the Dark Assassins, PadawanPete founded WotBP in 2012. Initially they were a small group of players who were good at theory crafting and brainstorming new ideas. Each leader afterwards built upon this foundation, adding new elements and establishing a strong competitive guild that is well known in the Shadow Era community. Wenhui (now Wreon) finalized the first official Code of Values; Brotherhood, Honesty, and Integrity. OgAusp introduced internal groupings, wrote articles, and created the Player Development Program. Oblio started the recruiting efforts and grew BP to be among the biggest and most active guilds in Shadow Era. Under Mip's leadership, the internal groupings of members were renamed and weekly pop-ups established. Today their current leader, Meeklosh is continuing the legacy with long-time BP guild members known as the Guardians Council.
The battle cry of "Majulah, BP!" symbolizes the guild's desire to always move onwards; to be the best there is. BP is home for newer players looking to break into the tournament scene, as well as seasoned veterans looking for a forum to train. Within their 118 members strong guild there are students, lawyers, craftsmen, culinary aficionados, technology specialists, artists, a professional wrestler, family-oriented individuals, and eligible bachelors. There are tournament champions, world championship contenders, master theoreticians, accomplished deck builders, multiple popup winners, and a horde of hungry young challengers. BP's Player Development Program sorts players into internal groupings; Warriors, Knights and Guardians. But it is together that the members of BP train, battle, and mentor each other as they grow individually and collectively. Thus BP is a true brotherhood, a group of quirky, fun-loving, and dedicated Shadow Era players, united by their passion for the game.
And BP has much to show of their hard work. Their
virtual trophy room
is filled with numerous victories. Raphael Majere won the 1.27 Championship, the second big tournament in Shadow Era. Since then, they have seen members make it into the tops of the 2012 World Championships (Raphael and Wreon) and the 2013 World Championships (Raphael, Emigor, Black Mask, and Keropok). They took first place in the
2014 Game of Thrones Season 1
and
Guild War Z
tournaments. And they are often seeing members in the rankings, with Season 7 having 5 BP members in top 6.
Yet BP's biggest accomplishments extend beyond the digital game and even beyond their guild members. Many BP guild members have met in real life. The most recent was an
epic physical Shadow Era battle
, good times, and lots of laughs with Raphael Majere, Geckt, Keropok, Direwulven and Wreon in Singapore. "The thing that sets us apart is our members play the physical game seriously. We are the only guild who can boast to regularly play both physical and online Shadow Era." says Direwulven.
Guild members are also sharing their knowledge with the Shadow Era community. Tman507 manages the
official Shadow Era Wiki
. Many deck lists and helpful posts in the official forum have been from BP members, and original articles written by the guild, including Raphael Majere and Lightning Fury's "
$19.99 Ultimate Way to Enjoy Shadow Era
" article are featured on the main Shadow Era site.
BP members have proven to not only be feared in competition but someone who you can lean on and are eager to teach. You can join the Warriors of the Blue Phoenix on the official
BP Forums
,
BP Facebook page
or on their
guild thread
on the Shadow Era forums.