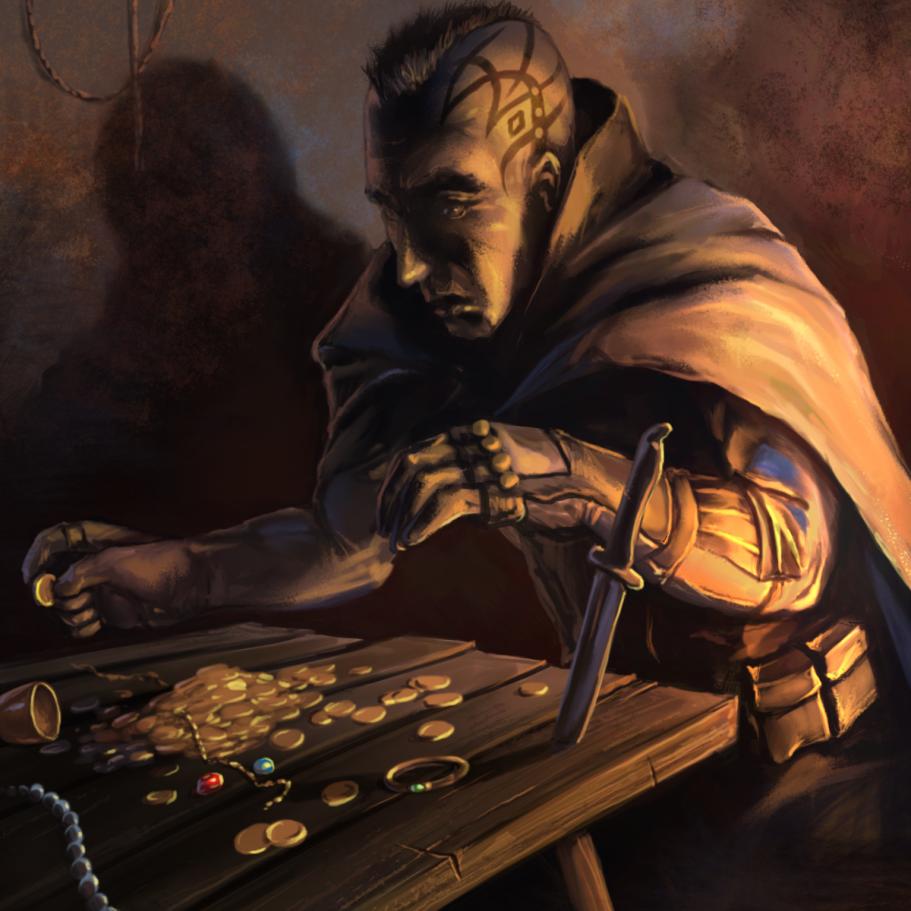 Today our forum member Pat Jay talks about the different ways to earn Gold and Shadow Crystals in Shadow Era!
A bit about me...
My name is Patrick, aka Pat Jay, and I live in Australia. I have been playing Shadow Era since early 2012 and have loved the game ever since. Late 2013, I became more active in my guild E2E and in the community by writing informative articles for the forum. Some of these articles were deemed worthy of being stuck - which has resulted in many views! I am grateful that my articles have helped many get a better understanding about the game. I am also overjoyed that many have seen my signature which has the bible verse John 3:16 - which beautifully sums up God's love for us all.

But enough about me... here is a brief overview of my latest article on the forum. I hope you find it useful!


Methods to Earn Gold and Shadow Crystals
Treasure Chest
Players can open the treasure chest once a day to receive their free daily card. This card can range from being a common card to an epic card! Players can then sell these cards to the merchant to earn more Gold.
Farming Gold in World
Wins against computer heroes in World will reward players with Gold and Experience Points. Gaining Experience Points helps players level up. Players earn 25 Shadow Crystals each time they level up. From level 12 onwards, a win against the computer hero will yield 40 Gold and 200 Experience Points. There is no limit as to how many times the computer can be beaten.
Quick Match
Players can duel other players with constructed decks in Quick Match. Wins in Quick Match will generally give 80 Gold and 400 Experience Points and losses will give no Gold and 100 Experience Points.
In addition, for each Quick Match played, the winner scores an amount of points equal to their rating multiplied by the loser's rating divided by 100; whilst the loser scores no points. At the end of the month, players within the top 100 of scores are awarded up to 10,000 Shadow Crystals and even invaluable foil Legendary cards!
Meltdown
In Meltdown, players are given 4 booster packs to open to construct a deck to duel each other with. There are no class or faction restrictions. For example, a Warrior hero can use Mage abilities. Each game costs 200 Gold to play and players do not get to keep any of the cards at the end of the game.
A win in Meltdown will give 80 Gold, 400 Experience Points and 30 points; whilst a loss in Meltdown will give no Gold, 100 Experience Points and 10 points. At the end of the week, more than 1,000,000 Gold is divided amongst the players within the top 50% of scores. Players with higher scores receive more Gold and some even receive foil Legendary cards! In general, the amount of Gold awarded far exceeds the gold spent on entry costs - which means players net a healthy profit in Gold.
Forum Based Tournaments
Tournaments are regularly organized by members on the forum. These tournaments are sponsored by Wulven and so a typical 16 man tournament will reward the winner with 1000 Shadow Crystals and the runner up with 500 Shadow Crystals. There is no entry cost and so this can be a great way to earn Shadow Crystals.
The Roadmaps
Here are some roadmaps new players can take to earn Gold and Shadow Crystals efficiently via the methods mentioned above:
* The Top 100 Road: Farm Gold in World to build a competitive deck. Then use this deck to achieve a top 100 rank in a Quick Match month long season. Claim the treasure chest daily.
* The Meltdown Road: Farm Gold in World to build a farm deck. Then use this deck to farm around 15,000 Gold. Then use this gold to achieve tier 2 in a week of Meltdown. Claim the treasure chest daily.
* The Farming Road: Farm Gold in World to build a farm deck. Then use this deck to farm to level 12 and beyond. Claim the treasure chest daily.
* The Crystal Road: Purchase Shadow Crystals with real money and pursue any of the 5 methods detailed in this article to earn more Gold and Shadow Crystals. Claim the treasure chest daily.
Shadow Era is Great Value for Money
Cards can be bought from the Merchant with Gold and are inexpensive. An epic card like Aeon

for example, is only around 800 Gold. This is very affordable considering that wins from World and Quick Match give you 40 Gold and 80 Gold respectively. Since cards are inexpensive and readily available, this allows you to spend less time trying to collect all the cards you want and more time actually playing with them.
And so when you spend real money to buy Shadow Crystals, this can end up lasting you a long time because cards are inexpensive and Gold and Shadow Crystals can be earned via the many methods as explained earlier. I spent $20 when I first started in early 2012 and I have never felt the need to spend more money; because I always have had enough gold to buy the cards I wanted.
Conclusion
Having discussed briefly the five main methods to earn Gold and Shadow Crystals in Shadow Era and suggested different roadmaps new players can take to earn them, it is hoped that new players will be able to utilize this information so that they can enjoy Shadow Era more richly
.

To learn more and view the full article in detail: http://www.shadowera.com/showthread....ps-for-Newbies